Non Alcoholic Cocktails
Banks Botanicals brings a contemporary non-alcoholic, organic, sugar free distilled spirit that is made to be savoured.

Mix things up with and try a couple of new cocktail inspirations.
Tom Collins Cocktail
EASY | SUMMER | DRY
With one sip, you'll discover why the Tom Collins is a true classic.
This non-alcoholic Tom Collins mocktail recipe, is refreshing, crisp & dry. It's perfect for anyone looking for a non-alcoholic alternative to this classic cocktail that creates a wonderful balance of sweet, tart & bubbly.
The Tom Collins is a cocktail that dates back to the mid-19th century. The drink is said to have been named after the great 'Tom Collins Hoax' that took place in New York City in 1874. The joke was to tell someone that a man at the bar named 'Tom Collins' had been spreading rumours about them and point the person towards the bar and ask for Tom Collins. Of course, no such person existed. Eventually after regularly being asked for a Tom Collins a bartender decided to name a cocktail after this fictious character and so the "Tom Collins" cocktail was born. 
Banks Herbarium brings a complexity that includes notes of citrus, spice, and bitterness, that balances out with the sweetness of sugar syrup and the tartness of the lemon juice.
Ingredients
60ml Banks Botanicals 

60ml Lemon Juice, approx. 1 Lemon

15ml sugar syrup

Highball Glass

Garnish with a slice of Lemon
Recipe
Start by gathering the ingredients. 

Fill a highball glass with ice. 

Pour Banks Herbarium, Lemon Juice and Sugar Syrup over ice.

 

Stir thoroughly. 

Top with soda water. 

Garnish with a Lemon slice.

Serve & Enjoy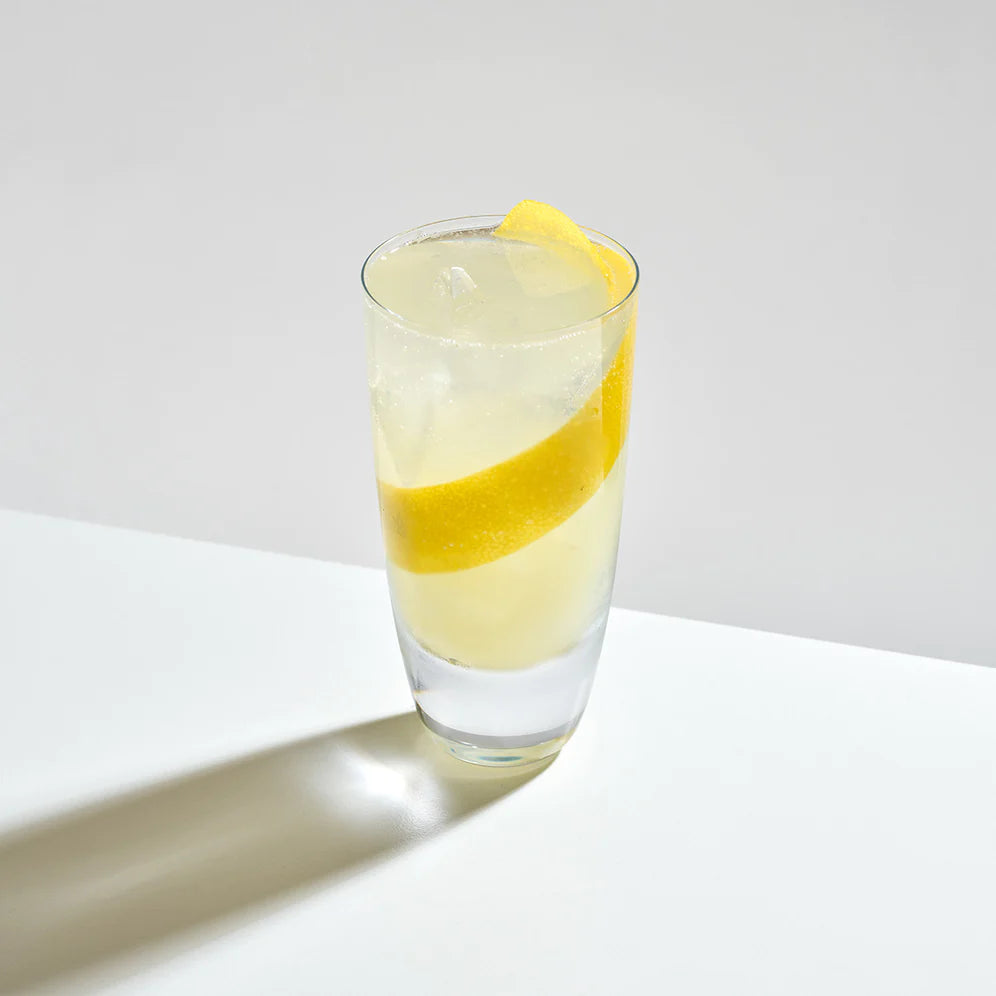 Explore Cocktails
Mix Notes
When mixing drinks with a non-alcoholic spirit such as Banks we want to reduce time that Banks mixes with Ice before the drink is served.
This is because the flavours are water soluble so as the ice melts it dilutes the flavours. It is suggested to always dry mix ingredients in a shaker before pouring over ice or adding ice to the shaker.
@banks.botanicals
Stay in the mix