Non Alcoholic Cocktails
Banks Botanicals brings a contemporary non-alcoholic, organic, sugar free distilled spirit that is made to be savoured.

Mix things up with and try a couple of new cocktail inspirations.
Classic Italian Spritz Mocktail
EASY | APERITIF | SUMMER
The very definition of a summer-ready drink.
The Spritz is considered an Apéritif. Apéritifs are drinks which are normally served before a meal. The term is derived from the Latin verb aperire, which means to open and the intention of the drinks were to do exactly that – to "open" the appetite
The Spritz it's actually been an integral part of Italian culture since the 1950s when it became an alternative to a white-wine spritz. It's an ideal aperitivo and perfect for drinking before dinner, with enough flavour to stimulate the palate while remaining nice and light. The Spritz is a balance of flavours between sweet and bitter. 
This non-alcoholic Spritz recipe uses a traditional Italian non-alcoholic bitter – San Bitters. To add that classic bitter, sweet complexity to the Banks Herbarium.
Ingredients
60ml Banks Botanicals
100ml San Bitters
Large Wine Glass
Garnish with orange slice
Recipe
Fill the Wine Glass with Ice

Pour Banks and San Bitters into the glass and stir

Garnish with a slice of orange or blood orange.

Serve & Enjoy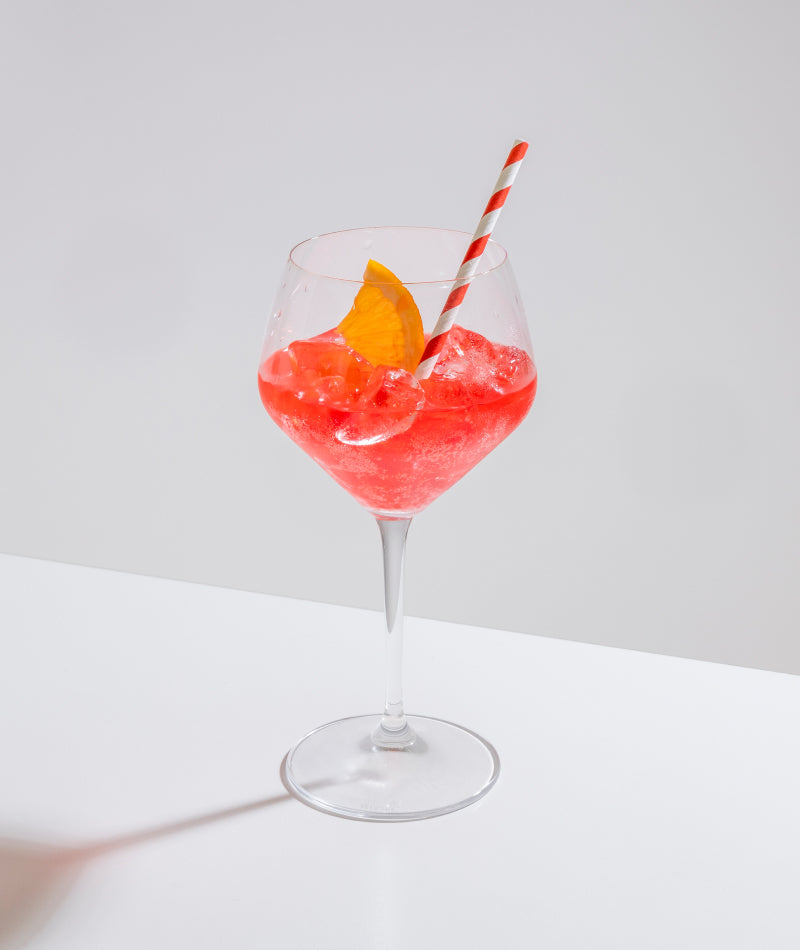 Explore Cocktails
Mix Notes
When mixing drinks with a non-alcoholic spirit such as Banks we want to reduce time that Banks mixes with Ice before the drink is served.
This is because the flavours are water soluble so as the ice melts it dilutes the flavours. It is suggested to always dry mix ingredients in a shaker before pouring over ice or adding ice to the shaker.
@banks.botanicals
Stay in the mix