Non Alcoholic Cocktails
Banks Botanicals brings a contemporary non-alcoholic, organic, sugar free distilled spirit that is made to be savoured.

Mix things up with and try a couple of new cocktail inspirations.
Toffee Apple Mocktail
MEDIUM | SWEET | WINTER
Amber Liquid Toffee Apple with a twist
A delicious & indulgent cocktail, the Non-Alcoholic Toffee Apple Martini is the perfect winter cocktail.
In this non-alcoholic Toffee Apple Martini recipe, we have decided to give it an Australian native botanical twist. We combine the unique Australian flavours of Banks Herbarium together with a strawberry gum syrup. Strawberry gum syrup is made from the leaves of native Australian Strawberry Gum trees. These leaves have a strong strawberry aroma and flavour, which gives the syrup its distinctive fruity taste and a flavour that resembles sweet berries, a touch of mint, basil and menthol.
Ingredients
45ml Banks Botanicals

45ml freshly pressed Apple Juice

25ml Lime Juice

15ml Strawberry Gum Syrup

3 dashes Greenbar Aromatic Apple Bitters

1 egg white

Garnish with Candied Apple Wheel

Cocktail Shaker

Coupe Glass
Recipe
Pour all ingredients into a shaker.

Shake 

Open shaker, add ice & shake again for approx. 1 minute.

Double Strain into a coupe glass

Garnish with Apple Wheel
Tip
To create a vegan non-alcoholic sour cocktail, simply swap out the use of an egg white for aquafaba, the gelatinous liquid found in the can of chickpeas. Use 20ml aquafaba instead of the egg white and shake.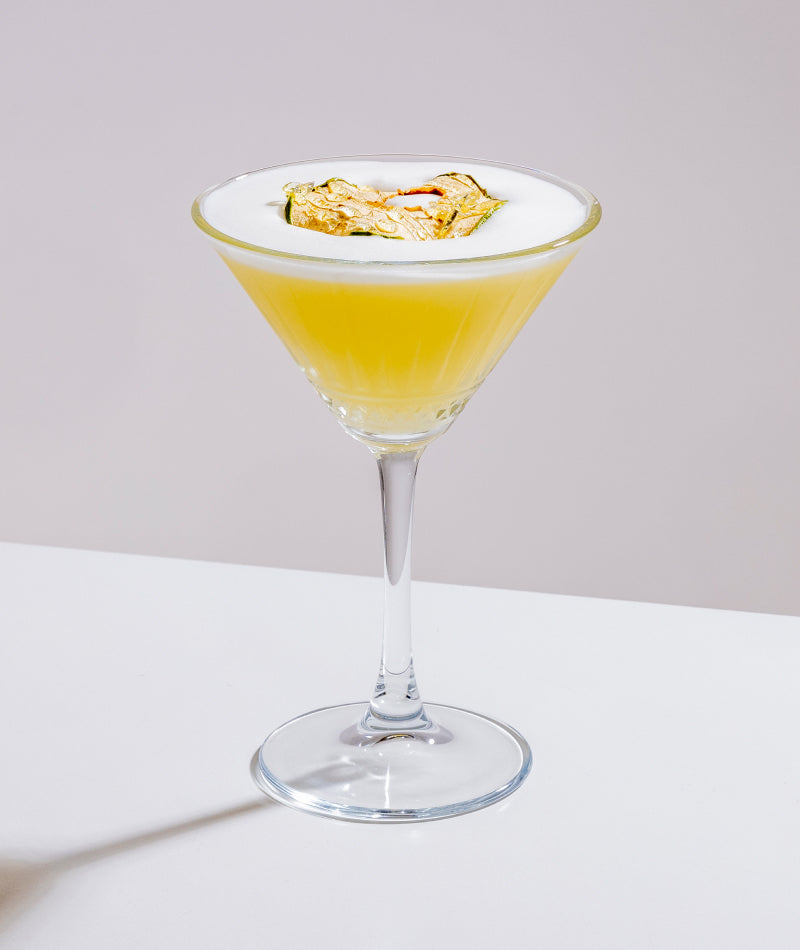 Explore Cocktails
Mix Notes
When mixing drinks with a non-alcoholic spirit such as Banks we want to reduce time that Banks mixes with Ice before the drink is served.
This is because the flavours are water soluble so as the ice melts it dilutes the flavours. It is suggested to always dry mix ingredients in a shaker before pouring over ice or adding ice to the shaker.
@banks.botanicals
Stay in the mix