Non Alcoholic Cocktails
Banks Botanicals brings a contemporary non-alcoholic, organic, sugar free distilled spirit that is made to be savoured.

Mix things up with and try a couple of new cocktail inspirations.
Sonic Cocktail
EASY | VEGAN | LOW SUGAR
Lighter than a classic Gin & Tonic, but carries just as much character
The Sonic is a modern cocktail, first introduced in Japan in the early 2010s. It is a variation of the classic Gin and Tonic cocktail, but with a twist.
The name suggests something big and powerful. But at its core, the Sonic is a somewhat healthier version of the classic Gin & Tonic. Using equal parts of soda and tonic water, it reduces the amount of sugar in the drink and some of quinine's inherent bitterness. The softer flavour notes from the combination of soda water and tonic allows for the botanical flavours in Banks to be highlighted.
Ingredients
60ml Banks Botanicals

30ml Tonic water 

30ml Soda water

Garnish with edible flowers
Recipe
Fill glass with ice

Pour all ingredients over ice & stir

Garnish

Serve & Enjoy.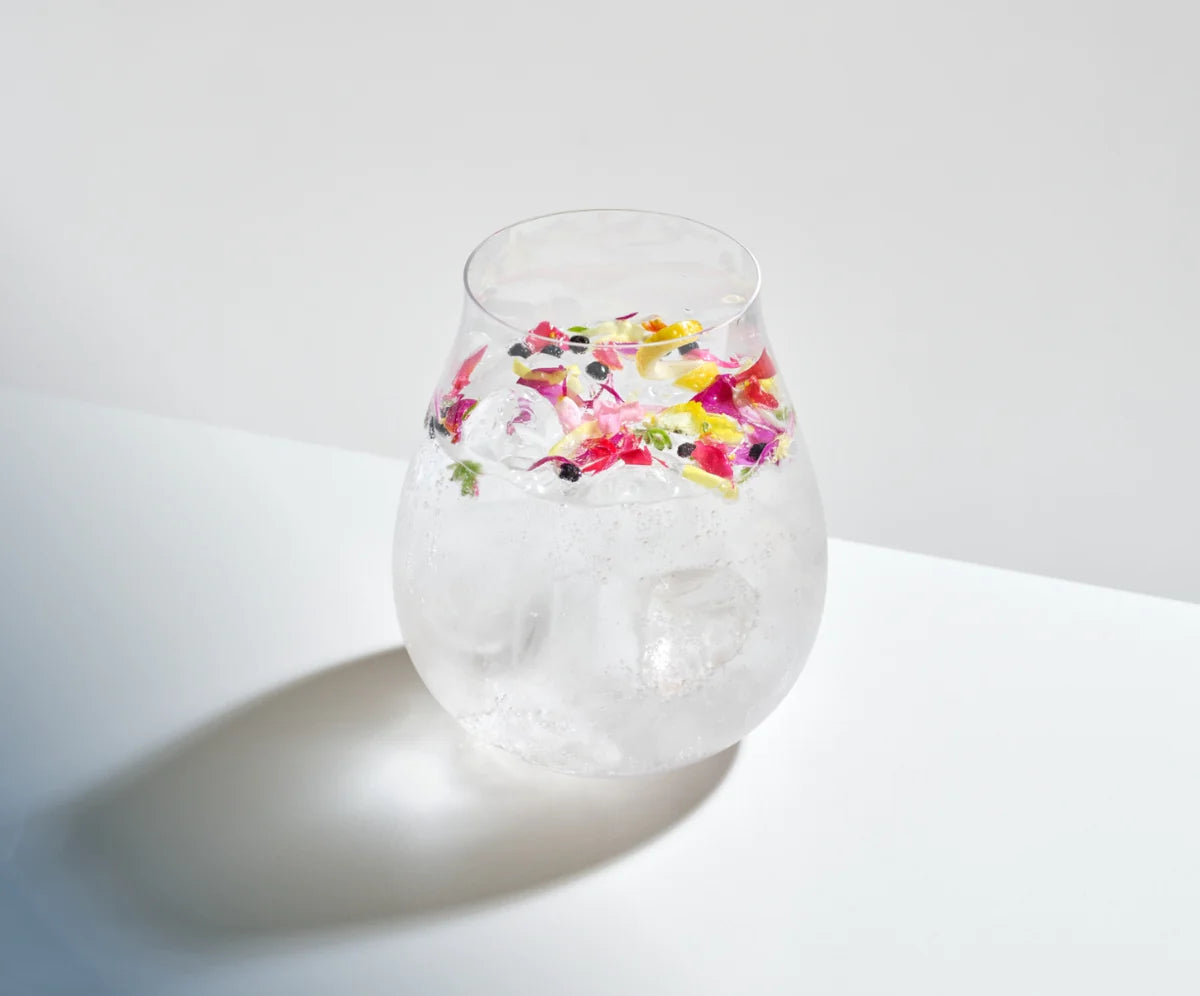 Explore Cocktails
Mix Notes
When mixing drinks with a non-alcoholic spirit such as Banks we want to reduce time that Banks mixes with Ice before the drink is served.
This is because the flavours are water soluble so as the ice melts it dilutes the flavours. It is suggested to always dry mix ingredients in a shaker before pouring over ice or adding ice to the shaker.
@banks.botanicals
Stay in the mix