Non Alcoholic Cocktails
Banks Botanicals brings a contemporary non-alcoholic, organic, sugar free distilled spirit that is made to be savoured.

Mix things up with and try a couple of new cocktail inspirations.
Pink Lady Mocktail Recipe
MEDIUM | SWEET | WINTER  
One sip, and you'll understand why this pretty cocktail is more serious than it appears.
 Like many cocktails of the prohibition era the origins of the Pink Lady are not clear. However the Pink Lady soon became a favourite of the high-society from the 1930s to the 1950s. F. Scott Fitzgerald, the famous author of "The Great Gatsby" loved the Pink Lady cocktail even including them in one of his books -  "Tender is the Night."
The cocktail's signature pink colour comes from the addition of grenadine, a syrup made from pomegranate juice and sugar.
The egg white in the Pink Lady cocktail adds a creamy mouthfeel to the drink and helps to mellow out the flavours of the lemon juice, creating a smooth and balanced cocktail. The cassia bark in Banks Herbarium works together with the honey syrup & apple juice, while the wattle seed and Tasmanian pepper berries add bite with the grenadine.
A sophisticated pink cocktail, with a rich, silky texture and great complexity
Ingredients
90ml Banks Botanicals

15ml Apple juice 

25ml Lemon juice 

10ml Honey Syrup 

Grenadine 2 drops

1 Egg white

Coupe Glass

Garnish with Cherries 
Recipe
Pour all ingredients into the shaker

Shake 

Open Shaker and add ice

Shake again for approx. 1 minute to create the silky crema

Double Strain into a coupe glass

Garnish with cherries
Tip
To create a vegan non-alcoholic sour cocktail, simply swap out the use of an egg white for aquafaba, the gelatinous liquid found in the can of chickpeas. Use 20ml aquafaba instead of the egg white and shake.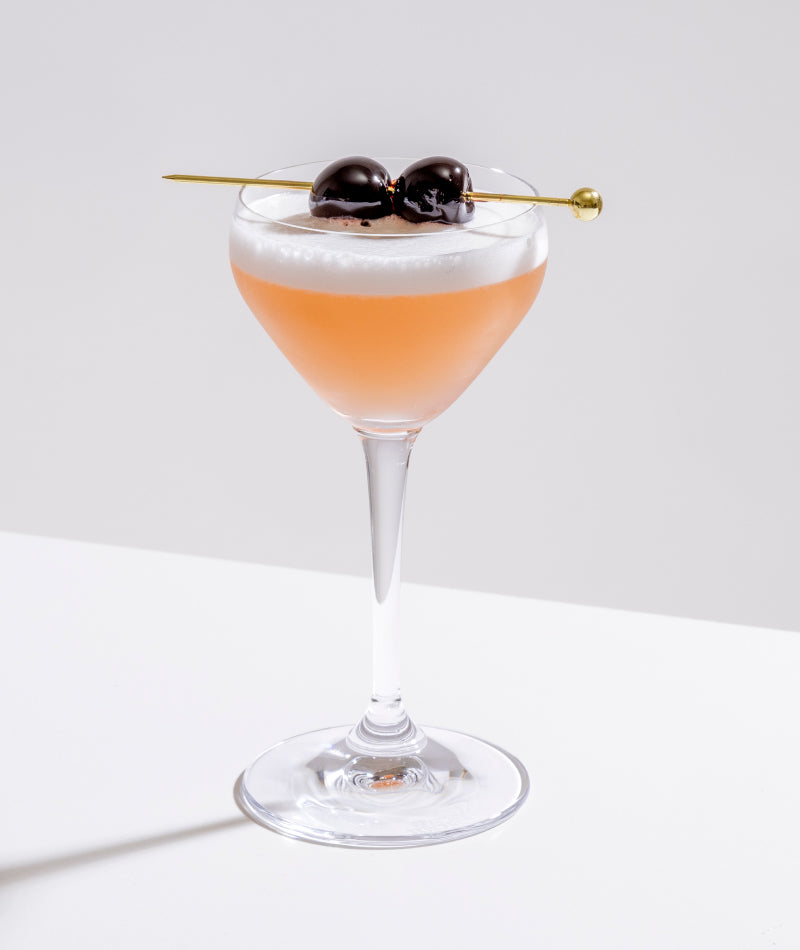 Explore Cocktails
Mix Notes
When mixing drinks with a non-alcoholic spirit such as Banks we want to reduce time that Banks mixes with Ice before the drink is served.
This is because the flavours are water soluble so as the ice melts it dilutes the flavours. It is suggested to always dry mix ingredients in a shaker before pouring over ice or adding ice to the shaker.
@banks.botanicals
Stay in the mix