Non Alcoholic Cocktails
Banks Botanicals brings a contemporary non-alcoholic, organic, sugar free distilled spirit that is made to be savoured.

Mix things up with and try a couple of new cocktail inspirations.
Non-Alcoholic Paloma Mocktail
MEDIUM | CITRUS | VEGAN
Refreshing thirst-quenching drink
The Paloma is a clean, bubbly, citrusy drink. Its name translates from Spanish as 'dove', the drink is said to have been named after a popular Mexican folk song. Whilst most outside of Mexico would know the Margarita, the Paloma is a favourite throughout Mexico and for many is considered Mexico's national drink. 
This non-alcoholic Paloma recipe blends sweetness from the agave and sugar, sourness from the lime and grapefruit, bubbles from the soda water together with the complexity of flavours from Banks Herbarium. 
Ingredients
90ml Banks Botanicals

15ml Lime juice

30ml Grapefruit juice 

15ml Agave syrup

Grapefruit soda 

Garnish with a Lime wheel

Cocktail Shaker

Salt

Highball Glass
Recipe
Rim a highball glass with lime & salt

Squeeze lime into the shaker then drop it in

Shake all ingredients except Grapefruit soda

Add ice to the shaker & shake again to chill

Add ice to glass and strain and pour

Top with Grapefruit soda

Garnish with a lime wheel and straw.

Serve & Enjoy
Tip
If you don't have Agave syrup, use regular sugar syrup. Alternatively, you can omit it entirely and just use Pink Grapefruit Tonic Water, that has a certain sweetness already compared to soda.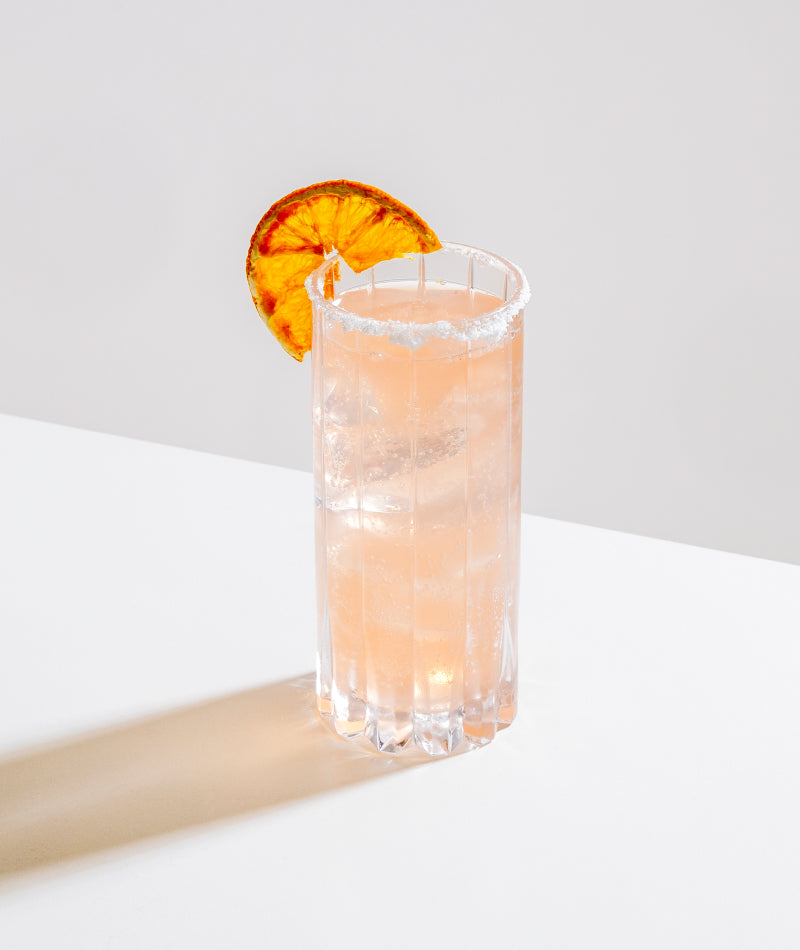 Explore Cocktails
Mix Notes
When mixing drinks with a non-alcoholic spirit such as Banks we want to reduce time that Banks mixes with Ice before the drink is served.
This is because the flavours are water soluble so as the ice melts it dilutes the flavours. It is suggested to always dry mix ingredients in a shaker before pouring over ice or adding ice to the shaker.
@banks.botanicals
Stay in the mix