Non Alcoholic Cocktails
Banks Botanicals brings a contemporary non-alcoholic, organic, sugar free distilled spirit that is made to be savoured.

Mix things up with and try a couple of new cocktail inspirations.
Non Alcoholic Hot Toddy Mocktail
EASY | SWEET | WINTER
Cold and Frosty outside? Get warm & cosy with this Hot Toddy recipe.
The Hot Toddy has many variations, but the simple mix of lemon, honey and boiling water has become a go-to classic when the weather starts to get chilly outside.
 The Hot Toddy is warming and soul-soothing and is a great and easy choice for that pick-me-up at the end of a long day to help wind down and switch off.
In this non-alcoholic Hot Toddy recipe we have chosen to add cloves in the garnish but you can find your favourite such as nutmeg, cardamon, fresh ginger or star anise.
Ingredients
60ml Banks Botanicals

1 Camomile tea bag

20ml Lemon Juice 

10ml Honey 

200ml hot water 

Garnish with a slice of Lemon and cloves 

Heat proof glass cup
Recipe
Boil water to make camomile tea. Leave for 3 minutes.

Add Banks, Lemon & Honey into the glass.

Pour camomile tea & stir well

Garnish with a slice of lemon and cloves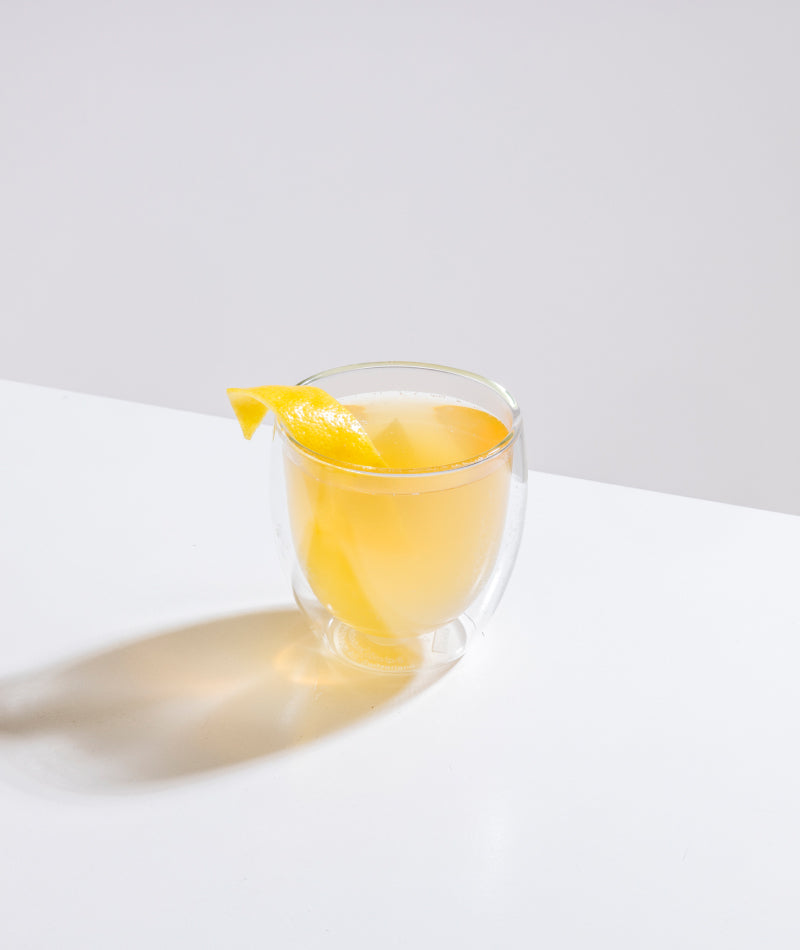 Explore Cocktails
Mix Notes
When mixing drinks with a non-alcoholic spirit such as Banks we want to reduce time that Banks mixes with Ice before the drink is served.
This is because the flavours are water soluble so as the ice melts it dilutes the flavours. It is suggested to always dry mix ingredients in a shaker before pouring over ice or adding ice to the shaker.
@banks.botanicals
Stay in the mix