Non Alcoholic Cocktails
Banks Botanicals brings a contemporary non-alcoholic, organic, sugar free distilled spirit that is made to be savoured.

Mix things up with and try a couple of new cocktail inspirations.
Blush Cocktail
EASY | FRUITY | ENTERTAINING
Deliciously Fruity, Pretty, & Pink 
From the same family as the more famous Cosmopolitan, the Blush is a refreshing summer cocktail, ideal to sip whilst lounging on a beach somewhere exotic, or to serve at summer parties and BBQs.
Its sweet yet tart flavour and fun colour makes the Blush a huge hit! 
Whilst it's quite a simple cocktail with few ingredients, this non-alcoholic Blush recipe is an ideal choice for those who prefer mocktails that aren't too sweet with the grenadine providing a slight tart flavour. strong or bitter. 
Ingredients
60ml Banks Botanicals

45ml Pink Grapefruit juice

15ml Grenadine (pomegranate syrup)

Sugar for Rim

Cocktail Shaker

Martini or Coupe Glass

Garnish with Lavender
Recipe
Rub lemon around the rim, dip the glass rim in sugar.

Pour all ingredients into a cocktail shaker and shake together.

Add ice to the shaker.

Shake until chilled.

Strain & pour into Martini glass.

Garnish.

Serve & Enjoy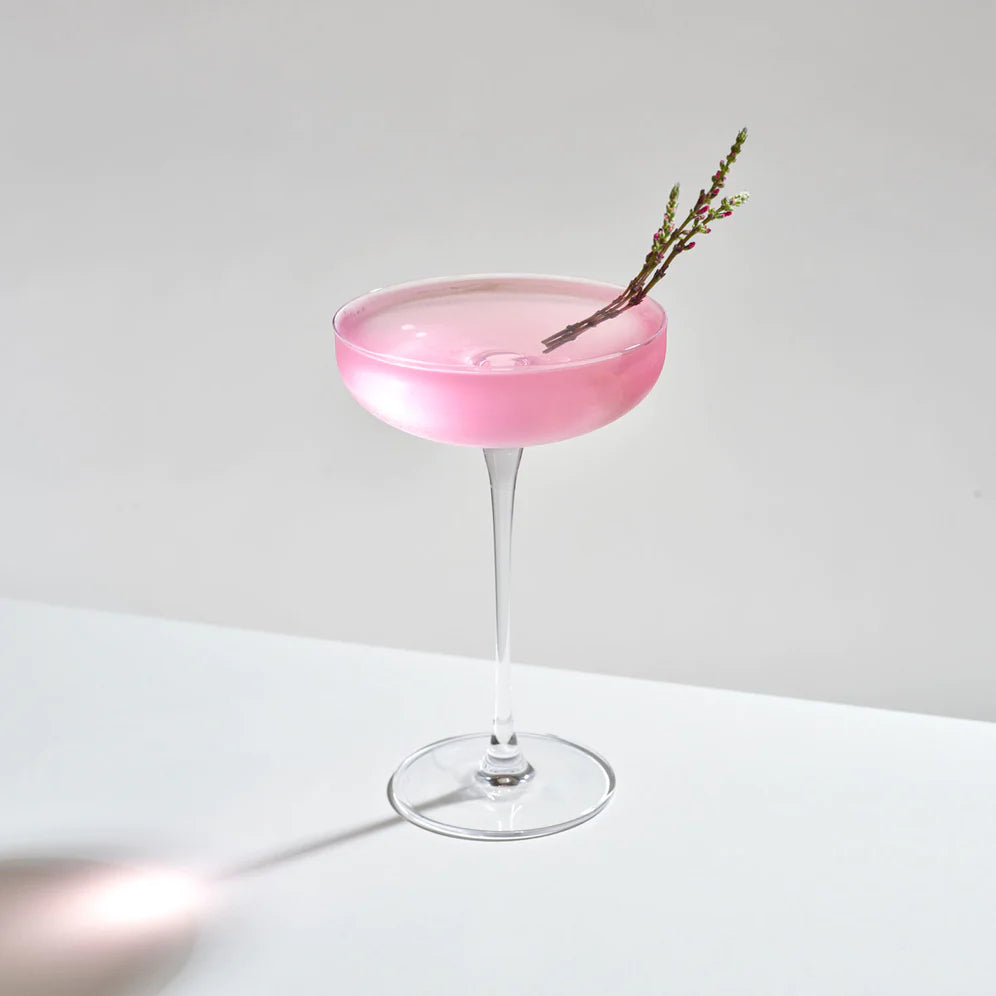 Explore Cocktails
Mix Notes
When mixing drinks with a non-alcoholic spirit such as Banks we want to reduce time that Banks mixes with Ice before the drink is served.
This is because the flavours are water soluble so as the ice melts it dilutes the flavours. It is suggested to always dry mix ingredients in a shaker before pouring over ice or adding ice to the shaker.
@banks.botanicals
Stay in the mix