Non Alcoholic Cocktails
Banks Botanicals brings a contemporary non-alcoholic, organic, sugar free distilled spirit that is made to be savoured.

Mix things up with and try a couple of new cocktail inspirations.
Bees Knees Cocktail
EASY | SWEET | ENTERTAINING 
Easy, bright & zesty. An iconic Prohibition-era cocktail that will have you buzzing with delight.
The Bee's Knees is a sweet citrus Prohibition-era cocktail. The unique name was slang of the time used to call something excellent or outstanding. During the 1920s, it became increasingly popular to use phrases like the bee's knees, the cat's pyjamas, the and the cat's whiskers, to mean things that were the best, that were cool.
Make the Bee's Knees whenever you want to enjoy an easy, refreshing cocktail. Given that it's only three ingredients, the Bee's Knees is a great option for parties and other occasions that call for serving a crowd.
Our non-alcoholic Bee's Knees mocktail recipe is a super simple mix of Banks Herbarium, lemon and honey syrup. Honey syrup is a simple combination of honey and water that adds complexity and sweetness. Lemon juice complements that sweetness with fresh, tart acidity and brings the cocktail into balance. It's super fresh & super easy.
Ingredients
60ml Banks Botanicals

40ml Honey Syrup*

15ml Lemon Juice (approx. 1/2 a lemon)

Martini Glass

Garnish with Cinnamon Stick

*Honey syrup is 2/3 parts honey to 1 part warm water. Mixed so that the honey breaks down and can dilute.
Recipe
Add Banks, honey syrup & lemon juice into a shaker and shake.

Add ice to the shaker and shake again until well-chilled.

Shake well

Strain & pour into a Martini glass

Garnish with a cinnamon stick or lemon peel

Serve & Enjoy 
Tip
The quality of the ingredients are key. The better the honey you use the more complex the flavours. Use fresh lemon juice vs. bottled if possible. The fresh lemon juice adds brightness over the honey syrup.
An alternative to serving this in a martini glass, pour your Bees Knees on the rocks. The use of ice in the glass helps break up the sweetness and allows the cocktail to loosen up a little.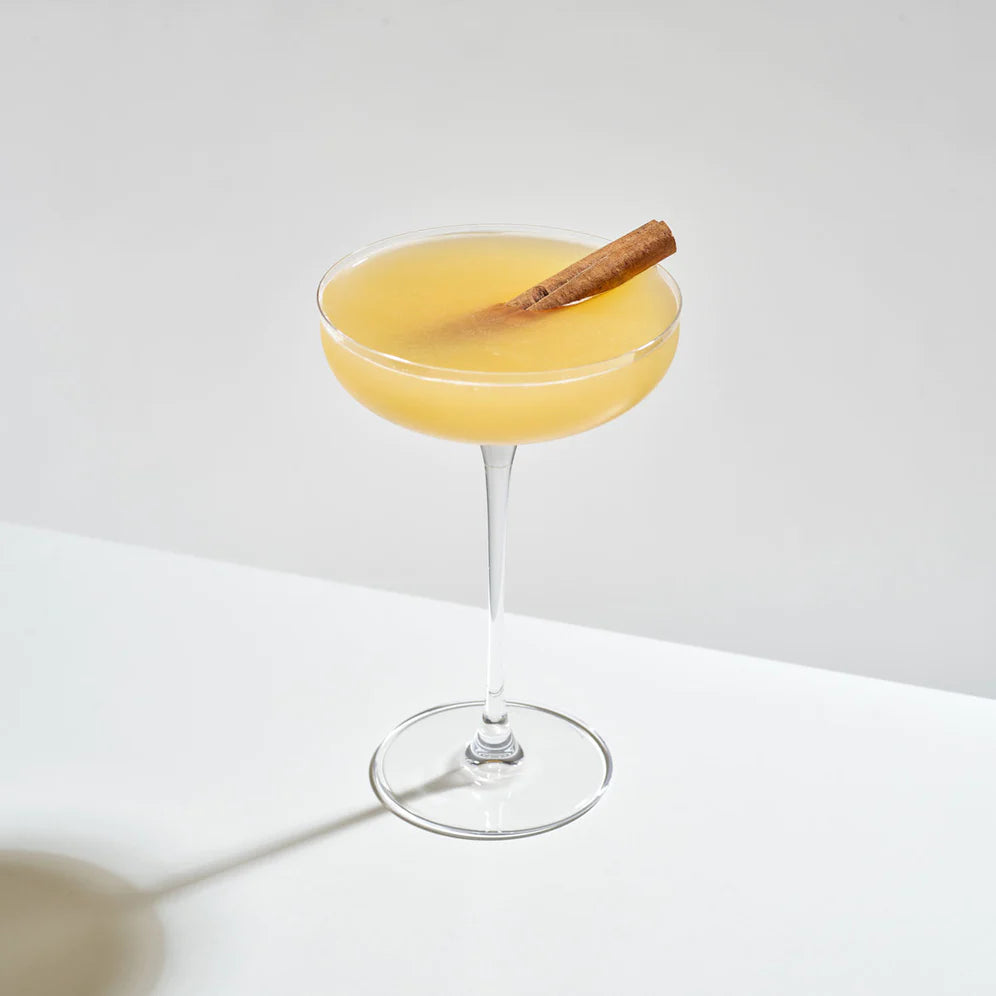 Explore Cocktails
Mix Notes
When mixing drinks with a non-alcoholic spirit such as Banks we want to reduce time that Banks mixes with Ice before the drink is served.
This is because the flavours are water soluble so as the ice melts it dilutes the flavours. It is suggested to always dry mix ingredients in a shaker before pouring over ice or adding ice to the shaker.
@banks.botanicals
Stay in the mix