Our Flavour
Banks is 100% organic, vegan-friendly, sugar and gluten-free, and made from the best natural ingredients Australia has to offer.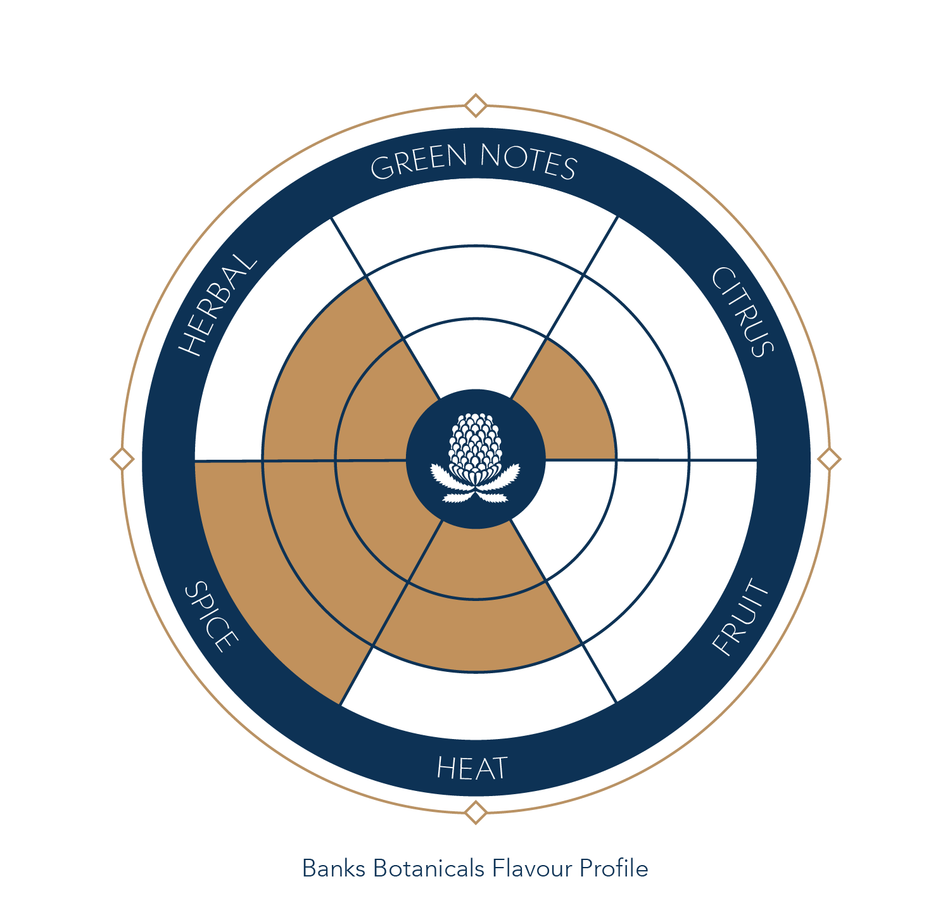 5 carefully-selected botanicals
Flavour Profile
If you wondered how Banks taste we've broken it down for you using the Banks Flavour wheel.
Spice - The Cassia Bark and Wattle seed provide spicy, complex,  rich notes that hits you on the nose when you open the bottle and provides front of palate complexity that makes it such a versatile and bold spirit.
Herbal - The herbal notes come through mid palate with wattleseed, which brings a nutty, roasted coffee aroma and a slightly bitter yet earthy sweet taste with notes of chocolate, hazelnut, raisins and sweet spice to compliment the cassia.
Citrus - Lemon Myrtle is distinctly lemony and tangy, coupled with the fresh lime distilled within 24 hours of picking the citrus punches through to balance the herb and spice to provide lift and freshness.
Heat - The pepperberry adds a bit of heat with a strong finish in the back of the palate that builds and lingers making it a sessionable sophisticated drink.  
@banks.botanicals
Stay in the mix